Water Heater Services For Your Home Or Business
At HOP Energy, we understand that a functional water heater is essential to the daily operation of your home or business. That's why we offer comprehensive hot water heater services for all makes and models. Our experienced technicians can quickly diagnose and resolve any issues with your hot water heater, from repairing leaks to replacing the entire system.
KEEP YOUR WATER HEATER RUNNING SMOOTHLY
To avoid unexpected hot water heater breakdowns, we offer preventive maintenance plans tailored to your specific needs. Our maintenance plans can help prolong the life of your hot water heater and ensure that it is running at peak performance.
ENERGY-EFFICIENT BOILER HEATING SYSTEMS
If you're looking for an energy-efficient water boiler, Hop Energy has a wide selection of high-quality boilers from leading manufacturers in the industry. Our expert technicians provide comprehensive installation and repair services for all of our boilers. We also offer financing options to help keep your costs low.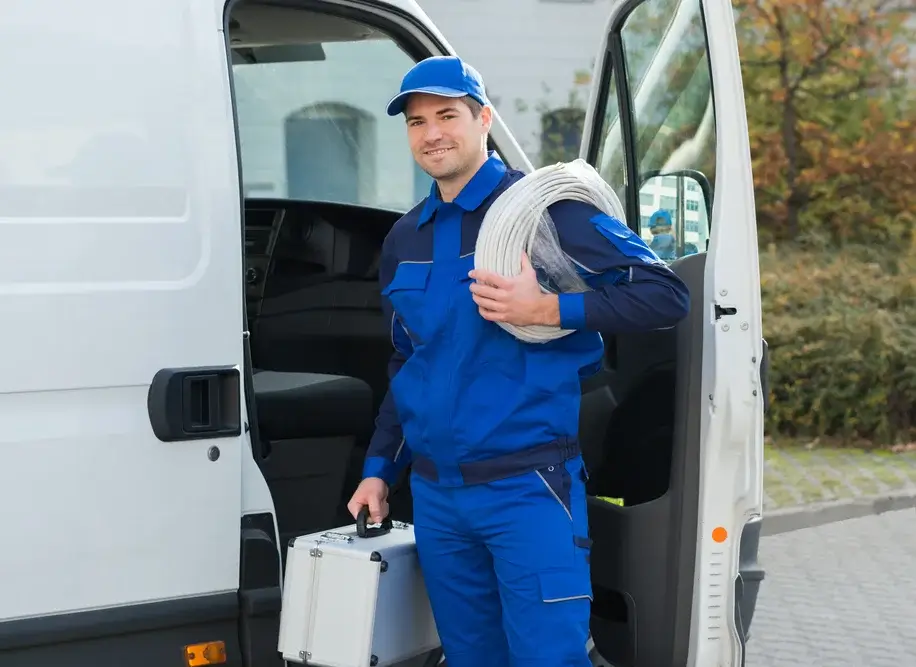 Heater Services & Equipment
Hot Water Heaters
Our experienced team has the skills and knowledge to provide top-quality service for both boilers and hot water heaters. Plus, we offer emergency repair services to ensure you're never without hot water when you need it.
Choose from a variety of hot water heater options, including conventional, tankless, and heat pump models. Our experts will work with you to find the perfect solution for your home and budget.
Schedule a free home heater inspection with HOP Energy today and let our heating professionals help you find the right water heater for your needs.
Water Boilers
At HOP Energy, we provide a comprehensive range of boiler installation, repair, and maintenance services for homeowners in need. Whether you need a new boiler installed, or your existing boiler requires a repair, we have you covered. Our team of experts is available for emergency repairs so that you can have peace of mind knowing that your home's heating system is in good hands.
We install a variety of boilers that include:
-Gas
-Electric
-Oil
-Propane
We specialize in the installation of gas, electric, oil, and propane boilers, and we can help you choose the best one for your home. Our team will consult with you to find out your specific heating needs and budget, and then we'll recommend the best option to fit your requirements. Plus, we offer financing options to help you stay within your budget.
Contact HOP Energy today to schedule a free consultation for your boiler installation or repair. Our experienced heating professionals will assess your home's heating needs and provide you with a customized solution.
Install & Replace
Install a New Boiler or Water Heater
When it comes to installing a new boiler or water heater, our team of highly skilled professionals can handle the job quickly and efficiently. We have experience installing a wide range of makes and models of boilers and water heaters, and we can help you find the perfect appliance for your home. Our installation services are designed to provide you with a reliable and efficient heating system that meets your specific needs.
As an added benefit, we ensure that after the installation is completed, we walk you through the proper operation and maintenance of your new appliance. This way, you can be sure to get the most out of your investment.
Have an Old Water Heater or Boiler Replaced
If your current water heater or boiler is no longer working properly, or if you're looking for an upgrade, our team can help you replace your old heating system. We understand that finding the right heating system can be a difficult process, which is why we offer a wide range of products to choose from. Our years of experience in the industry also allow us to help you find the right replacement system for your home.
Our replacement services are designed to provide you with a reliable and efficient heating system that meets your specific needs. We can help you choose from a variety of options to ensure that you get the most out of your investment. With our expert assistance, you can enjoy a more comfortable and energy-efficient home.
Repair & Maintenance
Repairing Boilers and Water Heaters
When your boiler or water heater system is in need of repair, our team of experienced professionals is here to help. We have years of experience repairing all makes and models of appliances and can get your heating system up and running again quickly. We understand that a broken water heater or boiler can be a major inconvenience, so we also offer emergency repair services to help get your heat back up and running as quickly as possible.
Our repair services are designed to address any issues that may arise with your boiler or water heater system. From leaks to faulty thermostats, we have the expertise to identify the root cause of the problem and provide an effective solution.
Regular Maintenance for Your Boiler and Water Heater
Proper maintenance is essential for ensuring that your water heater or boiler system runs smoothly and lasts for a long time. Our team of experts can help you with all of your water heater and boiler maintenance needs. We offer a variety of maintenance services, including system tune-ups, filter changes, and any other necessary maintenance tasks.
We understand that keeping up with regular maintenance can be a hassle, which is why we offer annual maintenance plans to help make the upkeep of your water heater and boiler system easier on you and your family. With our maintenance services, you can enjoy a more reliable and energy-efficient heating system.
Your Trusted Full-Service Energy Provider
No matter what your energy needs look like, our team is here to help. Connect with us to find custom-tailored solutions today.
Trusted By Thousands Of Homeowners
HOP Energy, with its local branches, is an industry leader in providing reliable residential and commercial energy services.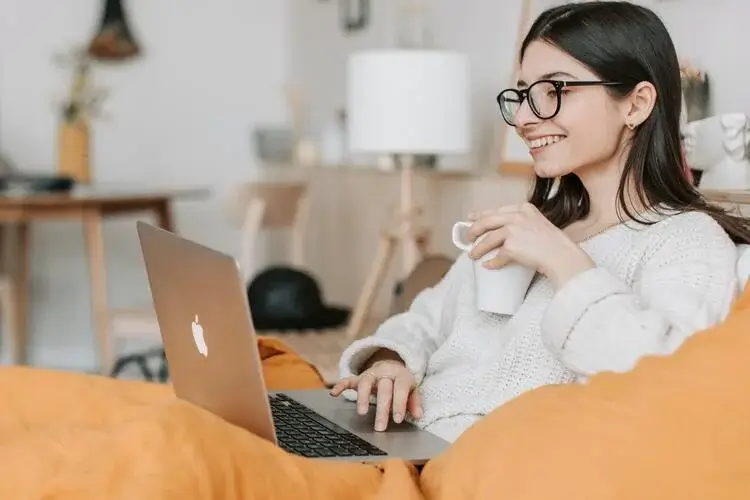 Free In Home-Analysis
Call us today to schedule a convenient appointment with one of our highly skilled and knowledgeable HOP Energy technicians. They will arrive on time, listen to your needs, answer all your questions, and provide you with a free, no-obligation quote. Request HVAC Service .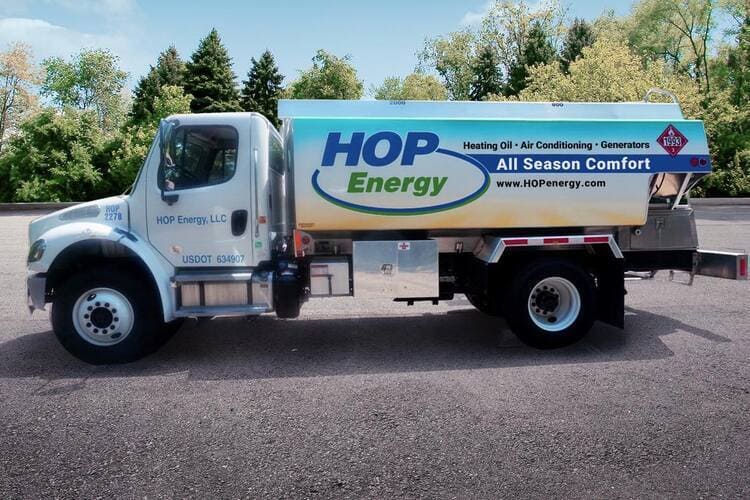 Delivery & Installation
As a full-service company, we offer professional installation of all equipment, along with comprehensive service contracts to ensure that your system runs at maximum efficiency for continued energy savings.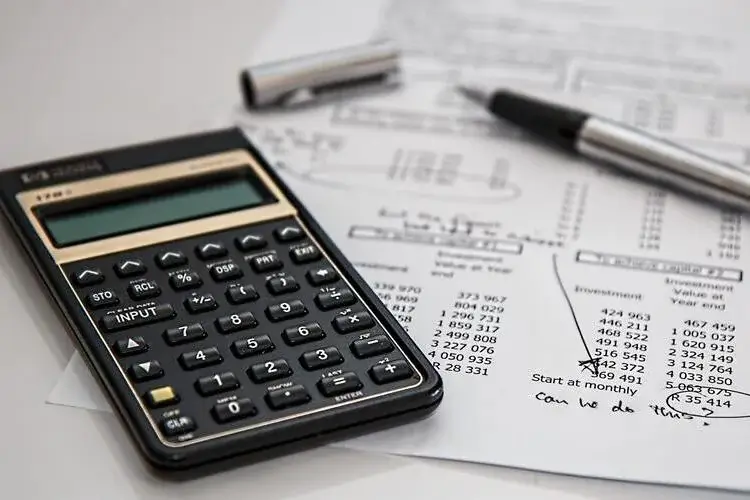 Financing Options
We provide financing options to qualified HOP Energy customers when enrolled in autopay.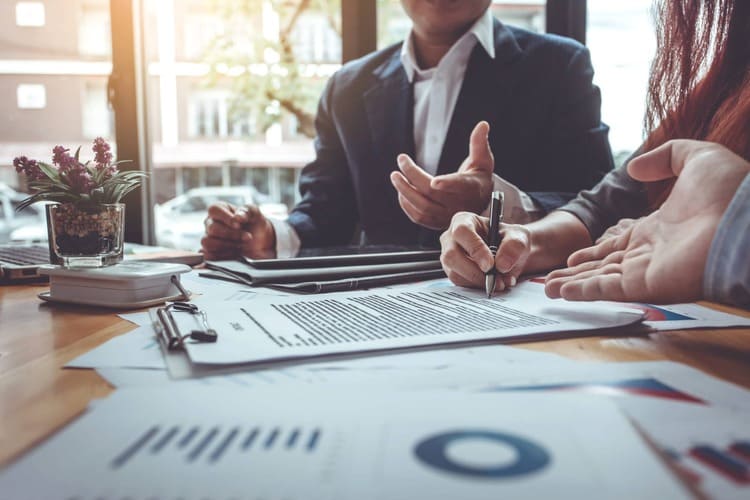 Service Contracts
HOP Energy's Service Contract provides added protection for your HVAC system, whether you need service or maintenance. Enrolling in our annual maintenance plan ensures you don't forget to schedule a visit from our qualified technicians. Plus, you'll receive discounts on repairs and priority service when problems arise.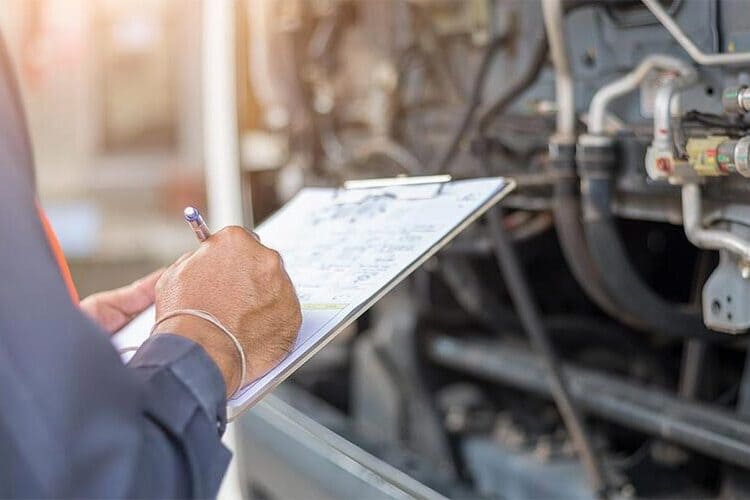 Preventative Maintenance
Proper HVAC maintenance can improve your comfort level, lower your utility costs, increase system capacity, and prolong equipment life. We offer as-needed maintenance or participation in our annual service plans for additional benefits.
Maintenance Plans
Frequently Asked Questions
I had my boiler serviced. Gerard did a thorough job bringing my boiler to 84% efficiency. Not bad for a 20 year old unit! He also spotted a problem, before it becomes an emergency. Knowledgeable and professional, who can ask for more.
I've been a long time customer of HOP and have always had courteous and timely services. Today was no different, Mary Ann F, was able to schedule service for my heater and accommodate my schedule.
The technician was courteous & efficient The texts & phone calls before arrival & when the service call was completed were all very helpful.
Very prompt in delivering heating oil! Thank you very much!