Why Choose HOP Energy for Heating Oil in Pennsylvania?
Today, more than 28.6 million Americans choose heating oil to power their energy needs over other popular options like natural gas, and for good reason. With proper maintenance, a heating oil system can last up to 30 years and delivers maximum comfort for the lowest rate possible, even in challenging economic times.
Here's why we recommend heating oil to our Pennslyvania neighbors:
Safe – Heating oil is non-explosive and can only be ignited by the advanced systems found on furnaces, eliminating the risk of fires or gas leaks.
Budget-Friendly – Heating oil systems cost consistently less than natural gas each year, all while providing nearly 16% more efficiency. That means you get more bang for your buck all year round.
Comfortable – On average, heating oil burns 300 degrees hotter than natural gas and heats your entire home in a fraction of the time, giving you the comfort you deserve, even in the cold winter months.
Home Heating Oil Services
We Offer in Pennsylvania
Our Local Branches Are Proud To Serve Pennsylvania With Heating Oil Delivery & Full-Service Energy Needs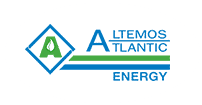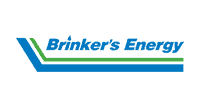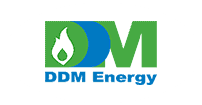 Serving Bucks, Chester, Delaware
and Philadelphia counties
PO Box 966, Kennett
Square, PA 19348
Sales: 866-395-7220
Support: 888-835-3535
Your Trusted Full-Service Energy Provider
No matter what your energy needs look like, our team is here to help. Connect with us to find custom-tailored solutions today.
Pennsylvania Heating Oil Prices
What is the price of heating oil in Pennsylvania?
Pennsylvania heating oil prices can vary depending on various factors, including market conditions, supply and demand, and local competition among suppliers. It's important to note that these prices are subject to change and can fluctuate throughout the year.
It's recommended to consult HOP Energy's online resources for the most up-to-date and accurate pricing information in Pennsylvania.
How much is the average oil bill in Pennsylvania?
The average heating oil bill in Pennsylvania can vary depending on various factors, including the size of the home, energy efficiency, and individual usage patterns. It's important to note that a bill can differ significantly based on factors such as insulation, thermostat settings, weather conditions, and personal consumption habits.
To get a more accurate estimate for your specific situation, it's recommended to assess your own circumstances and consult with HOP Energy experts in Pennsylvania.
I had my boiler serviced. Gerard did a thorough job bringing my boiler to 84% efficiency. Not bad for a 20 year old unit! He also spotted a problem, before it becomes an emergency. Knowledgeable and professional, who can ask for more.
I've been a long time customer of HOP and have always had courteous and timely services. Today was no different, Mary Ann F, was able to schedule service for my heater and accommodate my schedule.
The technician was courteous & efficient The texts & phone calls before arrival & when the service call was completed were all very helpful.
Very prompt in delivering heating oil! Thank you very much!